Our practice accepts insurance from the following companies.

MetLife
MetLife offers our Anthem area patients a range of competitively priced dental insurance benefits plans for companies of all sizes.

Aetna
Aetna is a national leader of health and related benefits offering dental insurance to our Anthem patients, as well as health insurance, pharmacy, and life insurance products for individuals, medicare insurance and disability.

HumanaDental
HumanaDental is one of the nation's 10 largest dental insurance carriers offering a dentist network with more than 130,000 dentist locations. Anthem area members and their families benefit from negotiated discounts by choosing dentists in its network.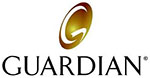 Guardian
With a long history of providing dental benefits, Guardian gives eligible Anthem areas employees choice, empowering them to make the right decisions to improve their oral and overall health.

Delta Dental
Delta Dental Plans Association is a not-for-profit organization with some for-profit affiliates as member companies. Through its 39 independent member companies, it offers national dental coverage to our Anthem dental patients - administering programs and reporting systems that provide employees and individuals with quality, cost-effective dental benefits and superior customer service.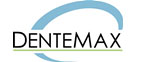 Dentemax
DenteMax is a national, credentialed dental PPO network offering more than 121,000 dentist access points across the country, including dental care in the Anthem area.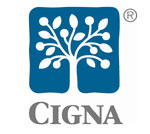 CIGNA
CIGNA offers a variety of dental plans and dental insurance to our Anthem area patients, including CIGNA Dental Care (DHMO), CIGNA Dental PPO or CIGNA Traditional.
Oral surgery and extractions
If you're facing oral surgery or tooth extractions, you need reassurance and information from a trusted professional. Let Anthem area dentist Dr. Darren Flowers and his friendly staff put your mind at ease. Let us explain how your procedure can be conducted safely, quickly, and comfortably.
Beautiful cosmetic results
One of the first things people notice is your smile. All it takes is a single appointment or two with Anthem area dentist Darren Flowers, D.M.D., and you, too, can have the winning, healthy-looking smile you've always wanted. The beautiful cosmetic results you'll get from Darren L. Flowers, DMD can be immediate and dramatic!
Dental payment plans available - just ask us!
Anthem area dentist Dr. Darren Flowers offers dental payment plans so you can afford the treatment you need. Just talk with our friendly team about your needs.
We'll be happy to work with you to find the solution that fits your situation. We're committed to making your oral health a reality.
Thorough checkups
In order to maintain your oral health, it's important to schedule regular dental check-ups. Don't wait until something is wrong to make an appointment with Anthem area dentist Dr. Darren Flowers. At Darren L. Flowers, DMD, we provide comfortable and thorough checkups. By catching and correcting a potential dental problem early, Dr. Flowers can save you vast amounts of time, discomfort, and expense.
Porcelain crowns for a natural look
For a quality porcelain crown in the Anthem, AZ area, Dr. Darren Flowers is known for natural-looking results. At Darren L. Flowers, DMD, we use quality materials to restore your smile.
Your new tooth colored crown will blend in with the rest of your teeth. Our state-of-the-art techniques will make your smile look healthy and natural again.