Our practice accepts insurance from the following companies.

Aetna
Aetna is a national leader of health and related benefits offering dental insurance to our Covington patients, as well as health insurance, pharmacy, and life insurance products for individuals, medicare insurance and disability.

Careington
The Careington Dental Network is one of the fastest growing independently owned dental networks nationwide, providing our Covington area patients with affordable dental care - without interfering with the dentist-patient relationship. More than 65,000 general dentists and specialists offer Careington's discount fee-for-service (POS) and PPO plans nationwide.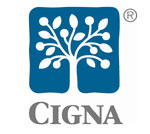 CIGNA
CIGNA offers a variety of dental plans and dental insurance to our Covington area patients, including CIGNA Dental Care (DHMO), CIGNA Dental PPO or CIGNA Traditional.

MetLife
MetLife offers our Covington area patients a range of competitively priced dental insurance benefits plans for companies of all sizes.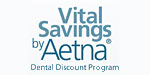 Vital Savings by Aetna Dental Discount Program
Our Covington area dental patients can choose from more than 86,000 available dental practices locations nationwide, through one of the country's largest dental discount networks - the Aetna Dental Access Network. Plus, a nationwide network of pharmacies, including CVS and Rite Aid.

Delta Dental
Delta Dental Plans Association is a not-for-profit organization with some for-profit affiliates as member companies. Through its 39 independent member companies, it offers national dental coverage to our Covington dental patients - administering programs and reporting systems that provide employees and individuals with quality, cost-effective dental benefits and superior customer service.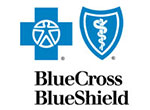 Blue Cross Blue Shield
Blue Cross and Blue Shield companies nationwide provide healthcare benefits to our Covington dental patients as well as across the country and around the world. With access to the care you need and when you need it - Blue Cross and Blue Shield policy holders can have peace of mind when at home or traveling abroad.

HumanaDental
HumanaDental is one of the nation's 10 largest dental insurance carriers offering a dentist network with more than 130,000 dentist locations. Covington area members and their families benefit from negotiated discounts by choosing dentists in its network.
Medicaid - Louisiana
We accept all Louisiana Medicaid Dental Plans
Many other Dental Plans
Please call our office at (985) 809-1889 to see if we accept your dental plan.
Your comfort is our first concern
Here at TODAY'S DENTAL, your comfort is our number one priority. We will do our utmost to put you at ease and keep you feeling relaxed and secure. Under the experienced leadership of Dr. Dimetry Cossich, our dedicated team of professionals is at your service to explain your treatment thoroughly and answer any questions you may have.
Mercury-free tooth-colored fillings
Natural-looking tooth-colored fillings are made of composite resin and fill cavities just like traditional silver amalgam fillings. Dimetry Cossich, D.D.S., can match your new composite fillings to the exact color of your teeth so they are virtually invisible. TODAY'S DENTAL, a Covington, LA area practice, has seen tooth-colored fillings become more popular over the years. Dr. Cossich can remove your old amalgam fillings and replace them with beautifully white, tooth-colored fillings.
Comfortable cleaning for a whiter smile
Dr. Dimetry Cossich has a gentle touch and provides comfortable cleaning for a whiter smile. Offering dental implants in the Covington, Louisiana area, Dr. Cossich assures you that a bright, healthy smile is the result of regular, preventative, professional dental cleanings.
Fix chips, cracks and stains
A beautiful smile can brighten your life! If you are continuously hiding your chipped, stained, or cracked teeth from others, it's time for a change! Dimetry Cossich, D.D.S., a trusted Covington area dentist, can fix chips, cracks, and stains to reveal a great new smile - and a new you. You'll look so good you'll wonder why you waited so long!
Cosmetic dentistry for beautiful smiles
If you want a gorgeous smile that turns heads, you may want to learn about the range of dental services offered at TODAY'S DENTAL. Covington area cosmetic dentist Dr. Dimetry Cossich is dedicated to producing quality results and beautiful smiles.