Candice M.
Dr. Brett Friedman is definitely the best dentist ever! I personally have experience a lot dental problems and Dr. Friedman and the Union Dental Center Staff have always gone out of their way to make my dental visits as easy and quick as possible. From easing my pain, taking emergency calls, seeing me ASAP, always following up and dealing with me being a difficult patient. You can not get better service or efficiency from any other dental office. I have seen a lot of other dentists and drive over 40 minutes just to go to UDC! After treatments they even provide hot towels and warm sugar-free cookies which are just extra added bonuses indicative of the care and attention they provide to their patients! June 25, 2013
Loretta S.
"Just moved to the area from the west coast. Just days before I left, I went to the dentist for my regular preventive maintenance who alerted me about a couple of problems that needed attention. I always jude a medical or dental office by the friendly staff and find them to be an accurate reflection of the doctor and the overall company culture. This staff is extremely friendly and warm. I was able to get at appointment for the very next day and felt very welcome there. Dr. Friedman is very nice, with excellent chair-side manner, and most importantly, does very high quality work. I immediately felt comfortable in his care --and I am typically a very anxious patient. Most of the equipment is modern from what I could tell and they use digital x-rays, reducing the exposure to radiation . . ." December 1, 2012
Mike
It had been many years since I had gone to a dentist due to a bad experience and fear of needles. A random advertisement from Dr. Friedmans office stating pain free got my attention. They used the DentalVibe and I did not feel a thing when the needle went in. That alone made the procedure a breeze. I am your biggest supporter . . . I tell everyone about it. I know of two friends who hae switched to dentists with the DentalVibe and they are fans now as well."
John Z.
"I have not been to the dentist in 30 years and since I started going to Dr. Brett I have not had any pain and I have had three teeth pulled. He is such a wonderful dentist. I will continue to return to see Dr. Brett for regular visits. Thanks to Dr. Brett I have a beautiful smile now." April 24, 2013
Ted G.
"The moment I walked into your dental office, your personal choice of very caring staff members really impressed me. Then I sat down in the dental chair, looked around at the New Orleans jazz musicians photos and local sports memorbilia, and heard the music - I knew I had entered a special place. Cap that off with superb dental work, what more could a patient ask for!
Deiana C.
"I can't thank you enough for the personal care & attention I have received since becoming a patient in your office. I totally neglected going to the dentist for several years due to being very apprehensive, anxious and afraid of dental pain. However, because of your compassion, skill & gentle way I no longer fear my visits. In fact, I can honestly say it has been a very relaxing experience. I am happy to report that all my required work currently needed to complete my reconstruction has been completed. The results are fabulous. My new bridges, crowns and tooth colored fillings are very comfortable. My bite is incredible and my smile is beautiful. You did a lot of work and your professional courteous team made me feel comfortable. I will certainly not hesitate to recommend your services to my friends and family."
Linda E.
"I have been a patient at Union Dental Center since 2006. I have received excellent treatment and care. Dr. Friedman and his Associates are knowledgeable, gentle and concerned. His staff are also more than capable, kind and helpful. I would definitely recommend them to everyone in need of deal service, in fact I already do!"
Russ D.
"I have been a patient at Union Dental Center for 30 years. My father was a patient before moving to Myrtle Beach. The kindness & compassion displayed by the staff is second to none. On at least 2 occasions Dr. Brett has postponed personal plans to help me. Your office ROCKS!!!"
Maria D.
"Thank you for a uniqe dental Experience. You and your staff were caring, accomodating and professional. And all the office extras are terrific - message chairs and refreshments in the reception area, really great music, and my favorite, a warm washcloth for clean up at the end. Did I mention the cookie that comes with that? Thanks for taking care of my needs so beautifully. By the way, I'm very happy with my bridgework. You are an excellent dentist."
Shawn S.
"It's been a long time since I've been to a dentist, and boy did it show. I've had a lot of work done and I love the way my teeth and smile look. I'm so glad I cam here and will keep coming here. I would seriously recommend Dr. Brett to anyone and everyone who has to have any work done."
Our practice accepts insurance from the following companies.

Delta Dental
Delta Dental Plans Association is a not-for-profit organization with some for-profit affiliates as member companies. Through its 39 independent member companies, it offers national dental coverage to our Havre De Grace dental patients - administering programs and reporting systems that provide employees and individuals with quality, cost-effective dental benefits and superior customer service.

MetLife
MetLife offers our Havre De Grace area patients a range of competitively priced dental insurance benefits plans for companies of all sizes.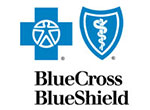 Blue Cross Blue Shield
Blue Cross and Blue Shield companies nationwide provide healthcare benefits to our Havre De Grace dental patients as well as across the country and around the world. With access to the care you need and when you need it - Blue Cross and Blue Shield policy holders can have peace of mind when at home or traveling abroad.

United Concordia
Avoiding dental care because you think it costs too much? Dental insurance helps make that cost less of a burden, and a healthy mouth a reality. Insuring oral health for over 40 years, we serve more than 6 million members nationwide with dental plans for every budget and family member.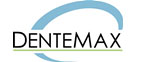 Dentemax
DenteMax is a national, credentialed dental PPO network offering more than 121,000 dentist access points across the country, including dental care in the Havre De Grace area.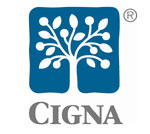 CIGNA
CIGNA offers a variety of dental plans and dental insurance to our Havre De Grace area patients, including CIGNA Dental Care (DHMO), CIGNA Dental PPO or CIGNA Traditional.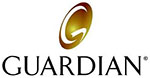 Guardian
With a long history of providing dental benefits, Guardian gives eligible Havre De Grace areas employees choice, empowering them to make the right decisions to improve their oral and overall health.

United Health Care
With UnitedHealthcare, finding the plan that fits your budget and lifestyle is easy.

Aetna
Aetna is a national leader of health and related benefits offering dental insurance to our Havre De Grace patients, as well as health insurance, pharmacy, and life insurance products for individuals, medicare insurance and disability.

Preferred Network Access
The Preferred Network Access by CIGNA plan offers dental insurance in Havre De Grace that includes orthodontia, over 93,000 participating provider listings, no health restructions, no predetermination of benefits required, and no referral required to see a specialist.

HumanaDental
HumanaDental is one of the nation's 10 largest dental insurance carriers offering a dentist network with more than 130,000 dentist locations. Havre De Grace area members and their families benefit from negotiated discounts by choosing dentists in its network.

Physicians Mutual Insurance Company
Dental insurance from Physicians Mutual Insurance Company may be available to our patients, no matter what your age or dental health - even if you're retired or have other coverage.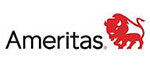 Ameritas Dental
At Ameritas Group, we put our customers first. That's why we're able to provide our patients and over 4.8 million other people with quality dental, vision and hearing care plans that fit their specific needs.

Physicians Mutual Insurance Company
Dental insurance from Physicians Mutual Insurance Company may be available to our patients, no matter what your age or dental health - even if you're retired or have other coverage.
Relax with minimal sedation dentistry
Minimal sedation dentistry with Havre De Grace area dentist Dr. Brett Friedman means you can have dental treatments with little or no discomfort. They'll be done quickly while you're lightly sedated.
You can let go of feeling uncomfortable, hiding your smile, or putting off dental work due to a busy schedule. You'll feel relaxed and stress-free during your dental appointment, and reassured that you've taken care of your oral health.
Implants - the alternative to dentures
Have you ever considered natural-looking, permanent dental implants instead of uncomfortable dentures? Incredible recent advances in technology allow Havre De Grace area dental implants dentist Dr. Brett Friedman to create tooth implants just for you that can be permanently anchored to your jaw. This is a great option to consider if you've had negative experiences with dentures in the past.
All major credit cards accepted
At Union Dental Center, most major credit cards are accepted, including Visa, MasterCard, and Discover Card. If your're looking for affordable Havre De Grace area dentistry, contact our office today.
General dentistry for all ages
Brett Friedman, D.D.S., provides general dentistry for people of all ages. Dental health is important during your entire life. When your teeth are healthy, it follows that you will be healthier, and your quality of life increases. No matter what your age, Union Dental Center is here to serve your dental needs in the Havre De Grace, Maryland area.
Oral surgery and extractions
If you're facing oral surgery or tooth extractions, you need reassurance and information from a trusted professional. Let Havre De Grace area dentist Dr. Brett Friedman and his friendly staff put your mind at ease. Let us explain how your procedure can be conducted safely, quickly, and comfortably.